Find out now with our Free Guide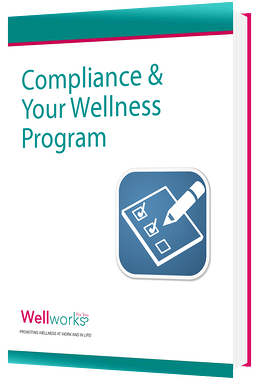 A healthy company is a profitable company. Here at Wellworks, we are committed to creating and fostering healthy work environments for our clients. We really like to help companies to encourage their employees to be healthy. However, many companies think that they can simply launch their own health and wellness campaign. The reality is, there are many legal and financial risks involved with creating your own health and wellness campaign.
The Free Wellness Plan Compliance Guide will outline some of these risks and some steps to take to avoid them. We are happy to provide this guide to you free of charge. Simply fill out the form on the right to get access to the Guide.
We thank you for your interest in Wellworks and for your interest in creating and fostering a healthy work environment for your employees!