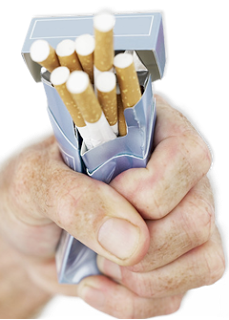 If we had to pick one program that consistently seems to get companies amazing results, we'd have to talk about the impact that smoking cessation programs have had for so many of our corporate clients.
Yes, this practical, helpful program can reap huge rewards for you in terms of reducing health-related costs, but it gets even more exciting and even more personal when you see the lifestyle change that happens for your employees as a result.
Fill out the form on the right to download our
Smoking Cessation Program Flyer!
You'll learn more about:
how we pack a ton of great information into 6 strategically planned sessions

what kinds of content is covered throughout the program

the logistics of how the program is organized and the details of participant requirements

Most importantly, discover how our program provides your employees with the information and support they need to finally quit for good...and how that can benefit you!